Management & Monitoring - Introduction, Integration & Operation
During the increased availability requirements for the network infrastructure and the available resources, the need for software and database-based infrastructure and documentation management is becoming increasingly important.
We can support you from A to Z, from selection, implementation to integration and operation, of a database-based documentation & infrastructure management tool!
Our goal is to generate the greatest possible added value and utility value for you, considering safety, availability, efficiency and effectiveness. Instead of a simple documentation tool, we provide you with a planning tool with automated processes that serves as a knowledge and information platform for you and allows you to react quickly and dynamically to new requirements during operation!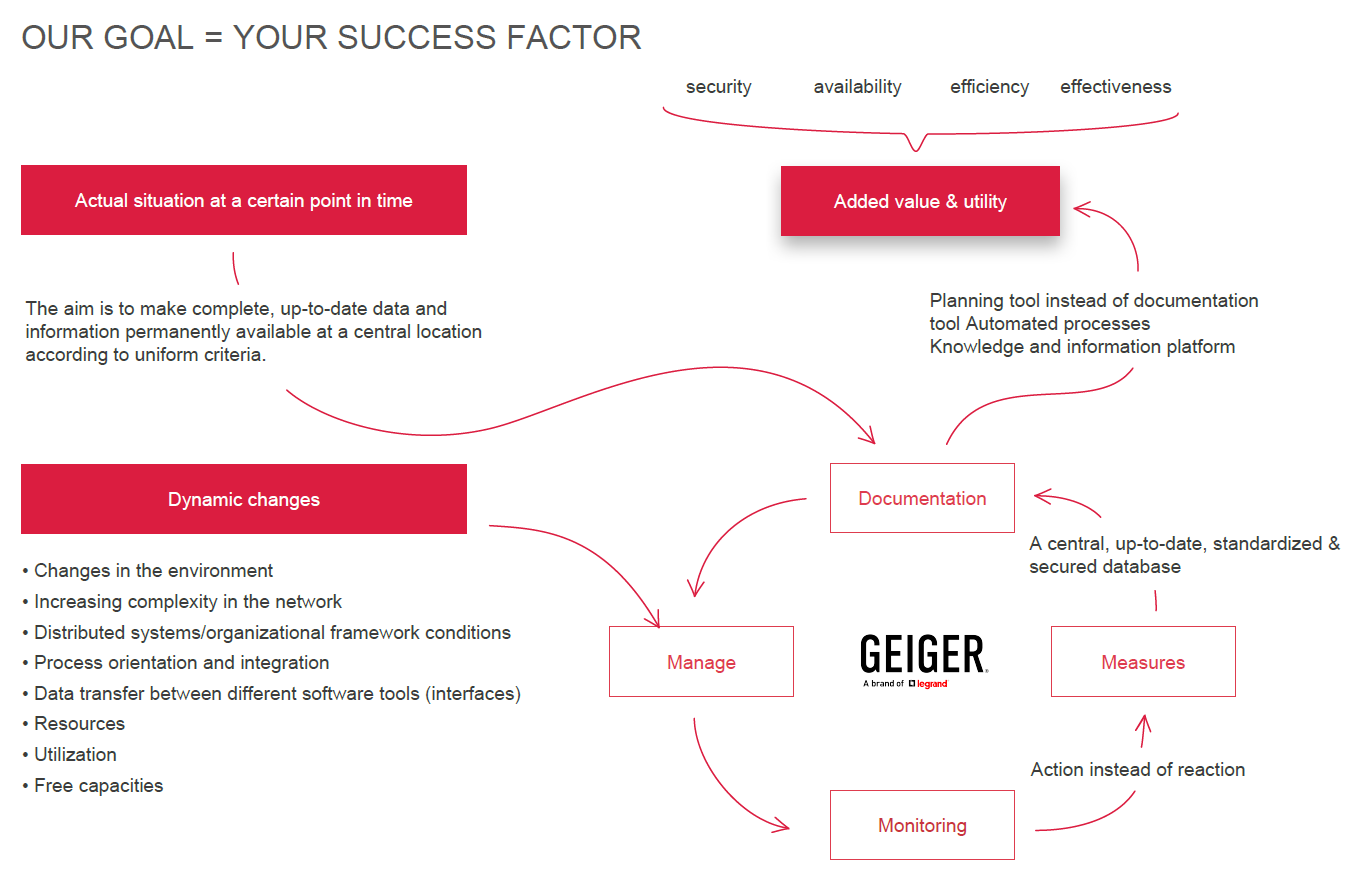 In our Infrastructure Design Center, you can test three fully integrated database-based documentation & infrastructure management tools in live operation with our experts, as well as to carry out practical and operational simulations to find the right solution for your specific requirements.
The following is a performance overview of the Geiger approach: